1

Overview of the Business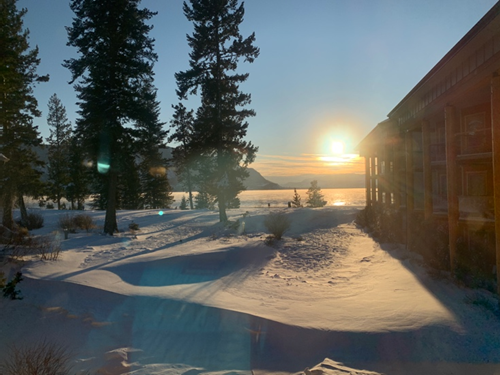 Quaaout Lodge is located just outside Chase, BC in the Thompson-Okanagan region. The lodge is situated on the land of the Little Shuswap Indian Band that also owns the lodge. At this location in the Shuswap, the lodge is surrounded by lakes and mountains, making it a very unique venue. Only a 3-minute drive from the Trans-Canada Highway, it's a quiet, secluded world.
Quaaout means "when the light first touches the land." In the planning stages for the lodge construction, the Elders and the people came out in each of the seasons. They took wooden stakes and marked all the spots where the sun first touched the land. The lodge is built within those stakes.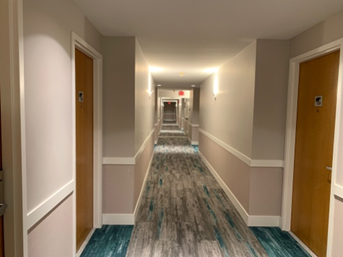 The lodge was built "by the band, for the band." Band members can enjoy what the lodge offers, and it also provides employment to both band members and locals; band membership is not a condition of employment. The lodge relies on the community (e.g., working with Elders to educate the culture department), and the community relies on the lodge. Due to this unique background, Quaaout Lodge is able to offer traditional hospitality services but also distinctive Indigenous experiences and culture. Artwork and pictographs throughout the lodge showcase the connection to local Indigenous culture.
For the last 13 years, the grounds have featured a golf course. It was added when management felt that additional amenities were needed to draw guests to the lodge. A golf course was the most desired option and has proven very successful in increasing bookings.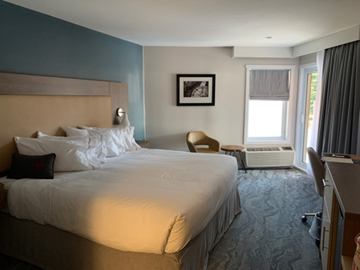 As opposed to competitors, Quaaout Lodge allows pets and children. Environmental concerns are addressed by using biodegradable items in the guest rooms and spa, composting food and growing vegetables in the greenhouses to supply the restaurant. Natural products are used for cleaning.